HBF POLICY CONFERENCE 2021
Skills, the market and challenges at HBF Policy Conference
The industry will miss its housebuilding targets if it does not have a "pipeline of talent" to build the country's homes, Gillian Keegan MP, parliamentary under secretary of state for apprenticeships and skills, said today (May 27).
Speaking at the HBF Online Policy Conference, Keegan highlighted the challenge of the green agenda which would require "new skills". She added that she was "acutely aware that if we are to continue with our targets, upskilling is necessary and urgent."
With skills being a "key pillar" of the economic recovery, she pointed to the initiatives the government was undertaking to raise people's skills and encourage them into industries, including its recent £2.5 billon investment in the National Skills Fund, skills "bootcamps", T-levels and the Lifetime Skills Guarantee.
In a "major change", Keegan said the government was placing companies "at the heart" of the skills system. "This will require a culture shift, but we intend to give a bigger voice to employers".
But, she appealed to the industry, "we need employers to show leadership" and work with the government on its programmes. She called upon the sector to engage in traineeships and T-levels.
"If we're going to continue to progress to 300,000 homes, we need to ensure we have a pipeline of talent. We'll miss our targets if we don't," she said.
"We need you to seize the moment and work with government. The more effort the industry puts in now, the more it will be able to solve the skills shortage."
Also speaking at the conference, Rosie Toogood, ceo of Legal and General Modular Homes, gave an overview of the financial giant's investment into modular housing and its progress. "What we're seeing post-pandemic and with the Future Homes Standard is that the market is moving towards MMC," she said.
She indicated that it had taken time for L&G to reach the point of delivering its homes. She explained: "We're investing not just in modular homes but a system. It's not about pushing the product out of the door."
Toogood also outlined L&G's approach to modular homes quality through its quality management system. "We set ourselves a goal – to achieve NHBC warranty on all products."
And on creating its skills force: "We want to be additive to the industry. We recruit people from all walks of life."
Other speakers reflected on the continuing robustness of the housing market while recognising the challenges within it.
"The future is bright," commented David Livesey, group ceo of Connells Group, summarising the conditions. Housebuilders were forward sold, he said, and there was an underlying strength to the market.
According to Connell's figures, in Q1 2021, regional sales activity was up 28% compared to Q1 2019. But new instructions were down 7%.
"That's why we're starting to see a squeeze. There's a lot of demand but not enough stock," he said. He predicted house price inflation of 11% by the end of 2021.
"A year ago we wouldn't have been expecting such high price growth and a surge in housing market activity," reflected Lucian Cook, director of residential research at Savills.
He said that, according to HMRC, March had seen the highest level of monthly transactions since July 2004 at 180,690. "We may have undercooked what we were expecting from 2021," he said, referring to Savills' forecasting at the start of the year.
But Emily Williams, Savills' associate director – residential research, highlighted the market hurdles, including the historic large shortfall in "truly affordable" housing provision, and the end in 2023 to Help to Buy, with the government "hoping to plug the gap" with First Homes for first time buyers.
This new initiative – with homes to be sold at a 30% market discount - would benefit some locations, Williams pointed out. But, for example, in London, it would only be affordable for 12% of households.
"In order to retain their sales rate, there is still space for housebuilders to look at alternatives," she said.
RECORDINGS AVAILABLE TO DOWNLOAD HERE ON THE HBF WEBSITE
Please contact events@house-builder.co.uk with any queries. 
PRESENTATIONS & SPONSOR INFORMATION AVAILABLE TO DOWNLOAD HERE
HBF POLICY CONFERENCE SPEAKERS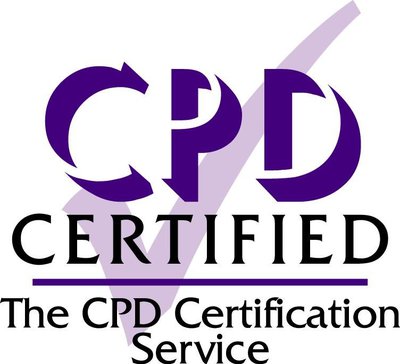 Related