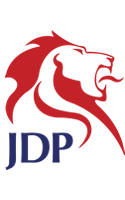 Key environmental issues, such as sustainable urban drainage (SUDS), flood prevention and the increasing use of brownfield sites, are causing the house building market within the UK to change.


Effects such as these increase the demands placed on suppliers and the products and services they offer.

At JDP we have continued to diversify our product range to respond to these changes and have become recognised as a specialist in the supply of high-quality product systems for house building, including:
ULTRA3 is a range of underground sewerage pipes, adapters and fittings which focus on quick installation, sustainability and compliance. Manufactured with at least 40% recycled material the system provides a reduced carbon footprint compared to alternative systems.

Size range 100/110 mm to 300/315 mm

AXEDO® provides a huge cost saving compared to alternative solutions. AXEDO® is a lightweight and easy to install system, designed to be installed at depths of up to 6m.
Our staff will be pleased to offer expert product advice and application guidance whether your project is a self-build, renovation or even part of a large housing development.