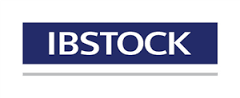 Ibstock is a leading manufacturer and supplier of clay and concrete building solutions to the UK construction industry, specialising in products and systems for the building envelope and infrastructure.
Ibstock comprises two divisions – Ibstock Clay and Ibstock Concrete – both with leading market positions in the UK.

Ibstock Clay: Our Clay division offers the largest range of bricks manufactured in the UK as well as prefabricated elements, precast solutions and brick-faced façade systems for both low rise and high-rise developments.

Ibstock Concrete: Our Concrete division manufactures high quality, precast concrete products for the residential housing and hard landscaping markets and also has a growing position in infrastructure

Ibstock plc is headquartered in Ibstock, Leicestershire, with 41 manufacturing sites across the UK.
As a leading building products manufacturer, Ibstock plc is committed to driving sustainability - people, planet and profit - through investment. Its Sustainability Roadmap 2025 communicates clear targets for the business under four core objective areas: Customers and Suppliers, People, Environment and Communities. In January 2021 it became the first building products manufacturer in the UK to procure 100% of its electricity from renewable sources.