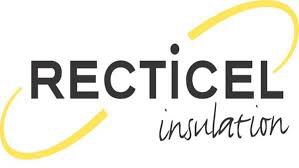 Driven by a culture of innovation, technical competence and flair, we are dedicated to raising the quality standard of insulation products in the UK.
Based at our state-of-the-art facility in Stoke-on-Trent, we are part of the Belgium-based International Recticel Group, one of the world's largest producers of PIR products.
Our facility operates to a Quality Management System (QMS) certified under BS EN 1SO 9001:2008 and an Environment Management System (EMS) certified & under BS EN ISO 14001:2004.
Our reputation for quality technical knowledge is maintained by our support team, who are able to advise on the PIR insulation product that is most suited to your project. We ensure that your specification complies with the latest Building Regulations and other carbon reduction programmes as well as providing condensation risk analyses, U-Value calculations and advice on installation best practices.
Our PIR rigid insulation products are composed of a polyisocyanurate foam core with a closed cell structure. These products deliver a high thermal performance, contributing to a substantial energy saving in building projects and in turn increasing the comfort of the end user.