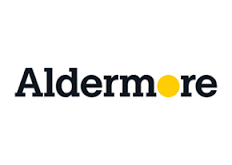 Aldermore is an SME-focused bank which operates with modern, scalable and legacy-free infrastructure.
Founded in 2009, we have grown significantly since then, posting our first year of profits three years after launching and establishing Aldermore as one of the leading alternative banks.
We offer simple financial products and solutions to meet the needs of underserved Small and Medium-sized Enterprises (SMEs); across their business and personal lives, as well as homeowners and savers.
We focus on specialist lending across four areas: Asset Finance, Invoice Finance, SME Commercial Mortgages and Residential Mortgages. Our lending activity is predominantly supported by the deposits we receive from Britain's savers.
By offering a genuine alternative to the incumbent banks, we are providing much needed diversification in the British banking landscape.