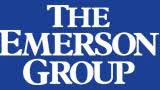 BUILDING THE FUTURE ON QUALITY.  
The group, founded over 50 years ago, is one of the largest privately owned property development companies in the UK. The three principal divisions are Jones Homes - Residential; Orbit Developments - Commercial; and Emerson International - Overseas Development.
The group retains a substantial portfolio of commercial properties throughout the UK and Internationally has put its considerable expertise into leisure, residential and commercial developments in the UK, the Algarve Portugal and Orlando Florida. Most recently, the group has speculatively began building Parklands 5B, a 48,550 sq ft office development on Middlebrook, Bolton to satisfy demand in the area.
The group continues to grow by broadening its horizons with the primary objective to seek out quality development opportunities which when completed offer excellent value for our customers.